Hundreds of schoolgirls in Iran have been reportedly poisoned. The United Nations and German Foreign Minister Annalena Baerbock have called for a thorough investigation.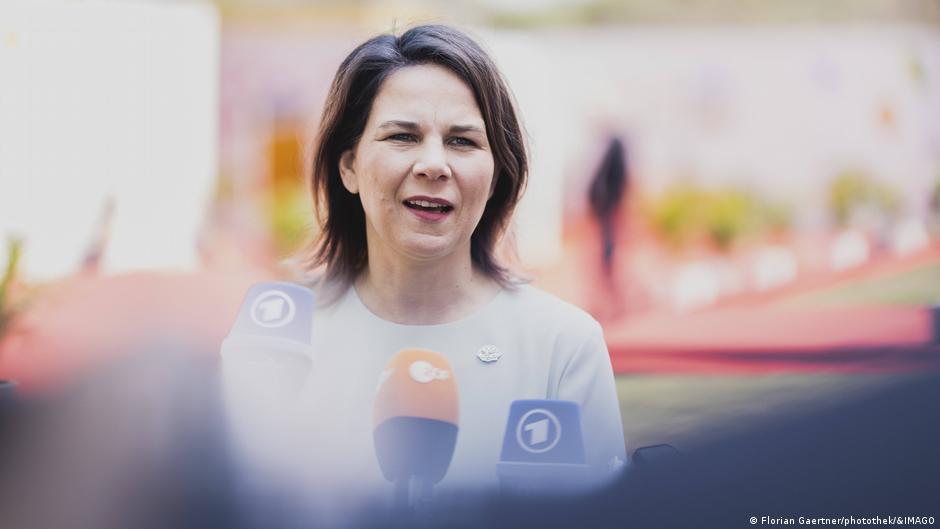 The United Nations backed a call from Germany on Friday calling for a transparent investigation into the reported poisoning of schoolgirls in Iran.
Hundreds of girls in different schools across the Islamic republic have suffered "mild poison" attacks in recent months, the country's health minister said earlier this week.
German Foreign Minister Annalena Baerbock said "girls must be able to go to school without fear."
"This is nothing less than their human right," she tweeted. "All cases must be fully investigated."
On Wednesday, Iran designated two German envoys as personae non grata and ordered them to leave the country.
The decision came a week after a similar move by the German government in response to a death sentence handed down against German-Iranian dual national, Jamshid Sharmahd.
Respiratory issues
Those sentiments were echoed by the UN rights office also voiced alarm at the poisoning allegations.
Respiratory distress has been reported among hundreds in the past three months among schoolgirls in what one Iranian government official said could be an attempt to force the closure of girls' schools in the Islamic republic.
"We are very concerned about these allegations that girls are being deliberately targeted under what appear to be mysterious circumstances," spokeswoman Ravina Shamdasani told reporters.
The UN rights office wants the probe to be "transparent and the findings be made public, to bring the perpetrators to justice."
Additionally, World Health Organization spokeswoman Margaret Harris said the WHO was in contact with national health authorities and medical professionals while "using other means to understand more about the event so that we have better evidence."
jsi/rc (AFP, Reuters, dpa)