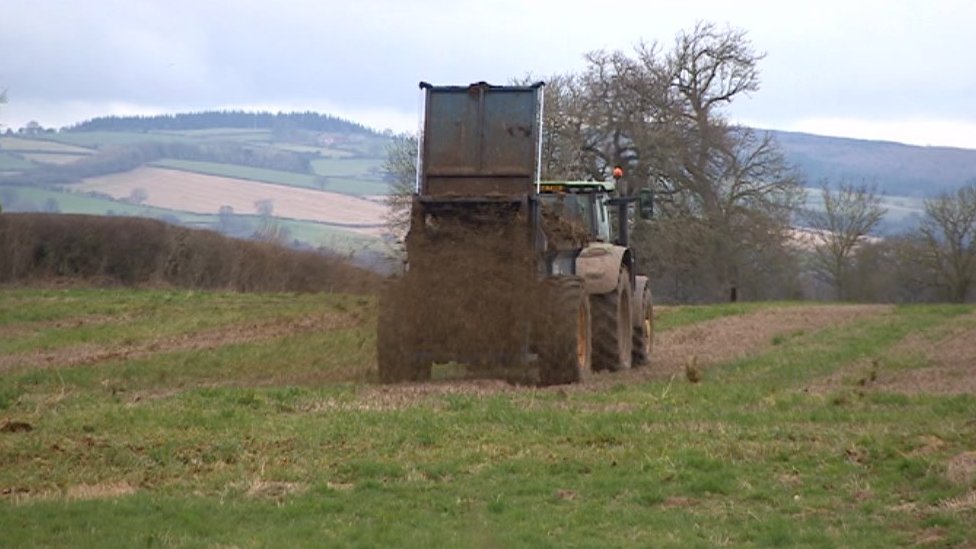 Farmers in Herefordshire will be encouraged to meet cleaner and greener targets in a bid to clean up the River Wye.
New plans as part of a council-led commission has seen authorities and agencies in the county and Wales work together on solutions.
They will soon be submitted to the government, Herefordshire Council said.
In the Wye catchment, scientists have shown that more than 70% of pollution comes from agriculture.
Water quality in the River Lugg is also struggling and the commission, set up last year, has also been looking ways to improve it.
The pollution comes from muck spread on land which than washes into the water.
But councillor John Harrington, cabinet member for infrastructure and transport, said he did not feel farmers were to blame and criticised a lack of government regulation.
"I think some of the producers have been a problem in the way they have not responsibly dealt with by-product of chicken production in the county and I also think the government has failed in their duty because we haven't had to regulators doing the job in the way that they should have done."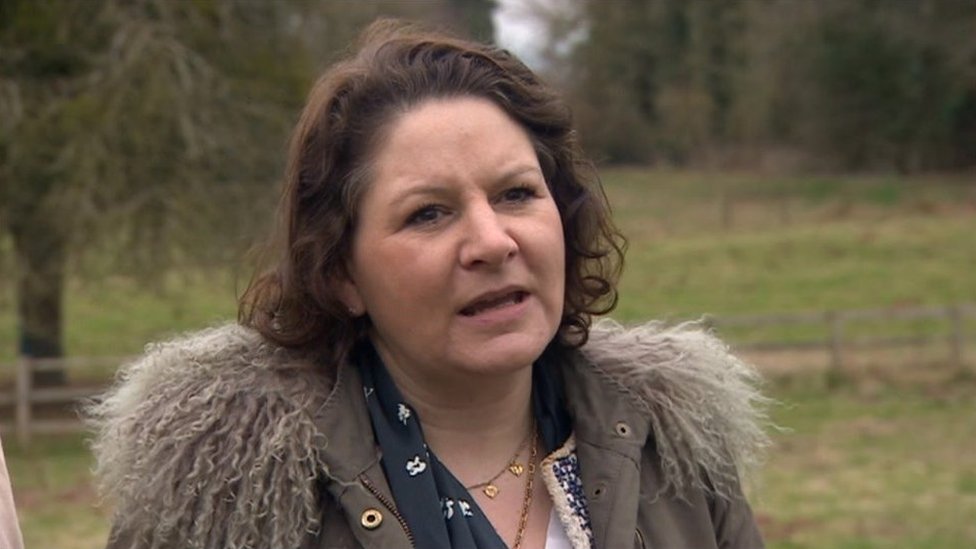 In January, Hereford chicken producer Avara pledged that its supply chain will not contribute to excess phosphate in the Wye by 2025.
Across the county, thousands of homes have been put on hold because of the health of both rivers which the council said was costing the local economy £12m every month.
Merry Albright, from one developer, Border Oak, said they wanted progress as housing plans had been on hold for too long.
"I think there is a lot of people very confused and also don't understand how stopping housing is going to fix the river," she said.
"To be honest, it won't and it hasn't.
"So four years down the line we've taken all this punishment, all this penalty, all this pain to the county, all the loss of investment in lack of revenue coming in, lack of people coming to live here and work here, but there's been no improvement to the soil or the river."
Ben Chilman, Farmers Weekly Agriculture Student of the Year said, clean rivers can return "if everybody involved in the conversation can pull together".
"It allows farming to still carry on in a profitable nature," he said.
"Certainly farmers will lead other farmers into these talks in doing the right thing.
"There's also got to be the stick to make sure everybody gets on board with what's got to happen in the future."
Follow BBC West Midlands on Facebook, Twitter and Instagram. Send your story ideas to: [email protected]