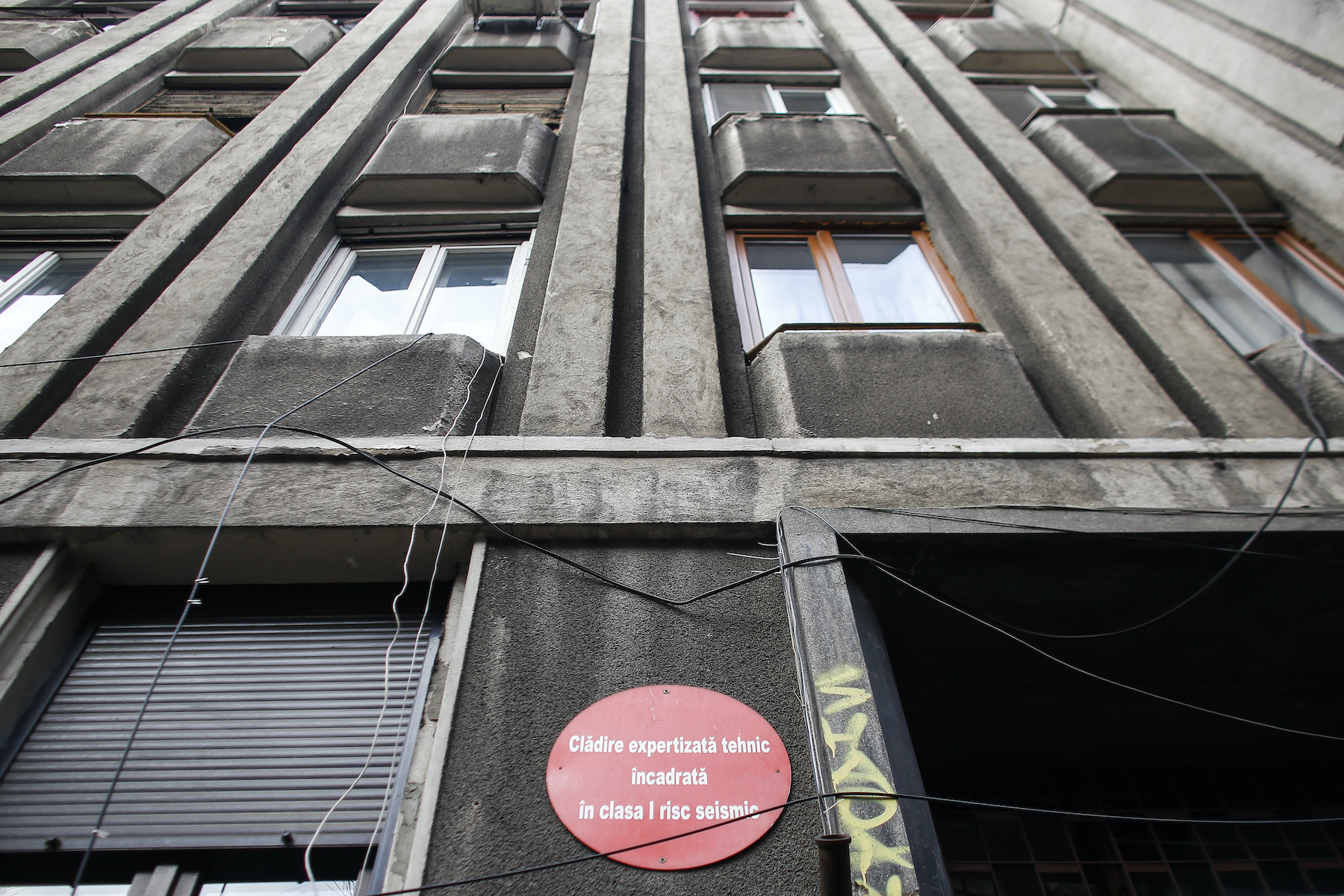 The buildings classified in the highest earthquake risk category, commonly known as "red dotted" buildings for the label placed on their facade, could be banned from renting under the provision of a draft bill initiated by MPs Marcel Ciolacu (PSD) and Alina Gorghiu (PNL), Economica.net reported.
A similar bill was drafted in 2015, but it was never endorsed by lawmakers. However, after the recent earthquakes in the southern part of Romania, the bill is more likely to get final approval.
At stake are old buildings used for residential purposes but particularly the commercial spaces that are leased by operators of shops and HoReCa in areas like downtown Bucharest.
The buildings at risk will also be banned from hosting activities that imply a concentration of more than one person per 4 sqm, a specification that rather includes HoReCa businesses than small shops. 
(Photo: Octav Ganea/ Inquam Photos)