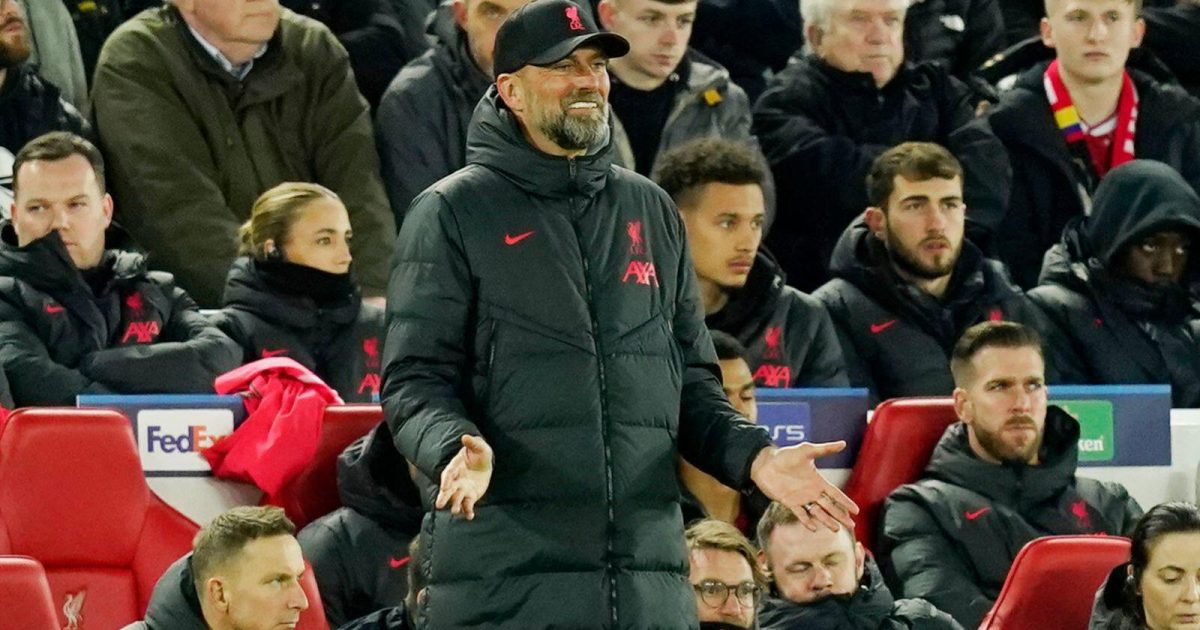 Liverpool boss Jurgen Klopp was annoyed at a Spanish journalist over their line of questioning after Real Madrid beat the Reds 5-2 at Anfield on Tuesday night.
Vinicius Junior scored a brace to cancel out early goals from Darwin Nunez and Mo Salah as the sides went in level at the half-time interval.
Real Madrid flew out of the blocks in the second half with Eder Militao heading Los Blancos ahead before a Karim Benzema brace sealed the game for the La Liga giants.
And Klopp was a bit spiky with one Spanish journalist in the post-match press conference.
"Oh god," Klopp said after being asked if Real Madrid should offer Modric a new deal. "You obviously are not too much interested in my problems, so this is not one of my problems.
"Yeah, fantastic player and I'm pretty sure Carlo [Ancelotti] and Real Madrid will do the right thing for the right player."
Before the next journalist went to ask a different question, Klopp interrupted and sarcastically said: "Please ask me more questions about Real Madrid players."
Despite losing heavily, Klopp tried to find the positives in defeat, he told reporters: "Everything was pretty obvious tonight I think. We gave all five goals away. All five. That means we could have done better there, but they were all obviously different.
"The start of the game, in our situation where we are, it's really important that we see positive steps and I think the first half was pretty much – besides the two goals we conceded – the best we've played probably in the whole season. So I liked that a lot.
"The two goals [in the first half] we have to defend a lot better… the second goal we cannot defend better, that's slapstick, but it equalised pretty much our second goal that we scored.
"The first goal we concede we have to defend better, there are enough players around, no-one puts a foot in, stuff like this, it's very tight and it's just a world-class moment from Vinicius as well but I think it's obvious that we can defend that better.
"Half-time was rather positive, to be honest. And then we started by conceding the third goal, which is a horrible goal and today it was pretty much the game-changer. That doesn't mean it was OK that it was a game-changer, but it was today.
"We lost the momentum in that moment and never really got it back. In the first half we could have scored a third goal, we had our moments, we were unlucky with a scrappy situation in the six-yard box.
"And the second half the game was the game Real Madrid wanted to play. Both the other goals they scored, one is deflected and they weren't really well defended to be honest. We lost the ball in the wrong moment, which is obviously a massive problem against Real Madrid with the counter-attacking threat they have and that's how it gave the result and that's it."
READ MORE: At least Liverpool can now concentrate on qualifying for the Europa Conference