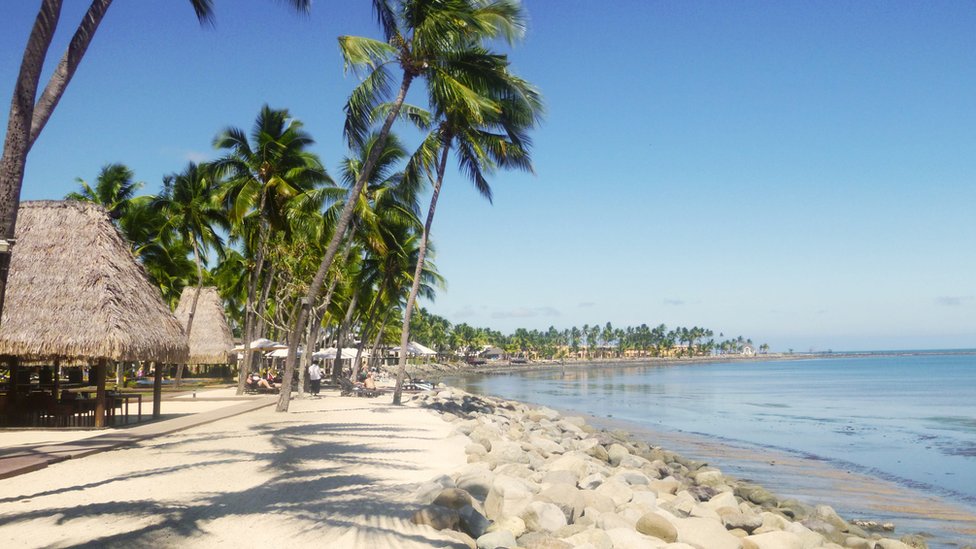 An eight-year-old Australian boy has died from suspected electrocution while on holiday in Fiji.
The boy, identified by family as Cairo Winitana from Sydney, was staying with his parents at the Club Wyndham Denarau Island Resort on the west coast of Fiji's main island.
Fiji police said he was found lying "motionless" near a flower garden at the hotel last Thursday.
He was taken to hospital in the nearby city of Nadi, but could not be revived.
"Initial information gathered is that the child was allegedly electrocuted however the post-mortem will have to confirm that," Fiji police said.
The boy was a New Zealand citizen but resident of Australia, they added. New Zealand's Ministry of Foreign Affairs and Trade is providing assistance to the family, a spokeswoman said.
In a Facebook post, his mother Amber de Thierry said: "I loved you my son from the moment I found out I was carrying you and will love you forever more".
The family now faced "the heart breaking job" of bringing their son back to Australia, an online fundraiser set up by a relative said.
"As you could all imagine this is a very devastating loss for our family".
Cairo would be remembered as "a shy, tough little kid who loved his footy", the club where he played – the Milperra Colts – wrote in a tribute on Facebook.
A spokesperson for the resort described the death as a "tragic accident" and expressed "heartfelt condolences" to the family.
The resort would conduct a full investigation and fully cooperate with police and local authorities, the spokesperson said.
Known for its luxury resorts and hotels, Denarau Island is about 5km (3.1 miles) north-west of Nadi, Fiji's third-largest city.