The rapid ascent of the Chinese video-streaming app TikTok has alarmed lawmakers and privacy watchdogs around the world. What are they worried about?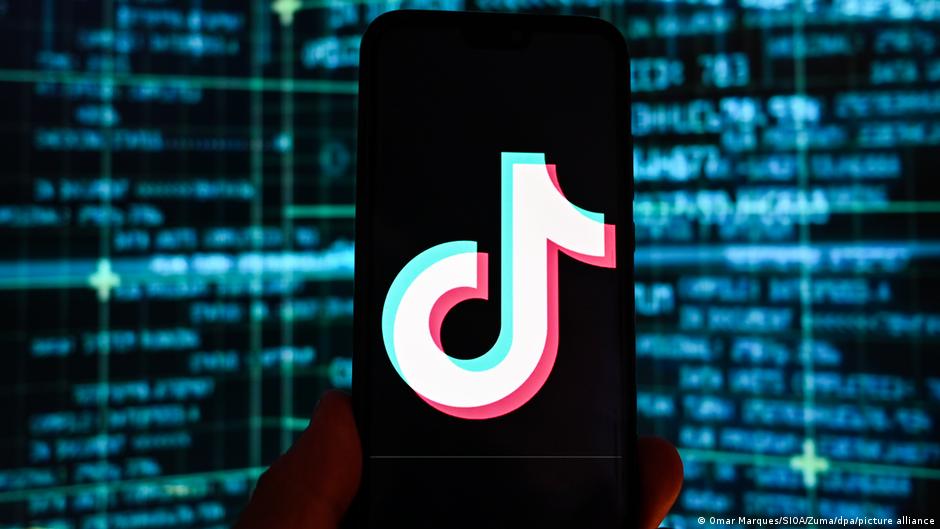 TikTok is in the crosshairs of many authorities and monitoring bodies. Lawmakers worldwide are debating how to restrict, if not outlaw, the use of the Chinese video-streaming service, which has become one of the most popular apps among teenagers around the world.
While the European Union is about to implement legislation that will force TikTok to aggressively police harmful content, countries from the US to Japan are mulling how to regulate the app — or even follow India's example and outright ban it.
Their fear is that China's government could hijack TikTok to push its interests. Like the Trojan horse in Greek mythology, they warn, Beijing could use the app to gain access to sensitive user data and spread misleading information.
"There are legitimate concerns about potential surveillance by the Chinese regime," Estelle Masse of Brussels-based digital rights nonprofit Access Now told DW. TikTok also deserves close attention "because it's the fastest-growing social media in the world, and its demographic is very young," she added.
The app's parent company, Chinese technology conglomerate ByteDance, has long been under scrutiny for how it collects and processes user data. But pressure on regulators to rein in the platform has been mounting since it was revealed in December that ByteDance employees had accessed the data of Western journalists to investigate leaks to the press.
A TikTok spokeswoman told DW that the incident was "the misconduct of certain individuals who are no longer employed at ByteDance," adding that protocols for who can access user data have since "been significantly … hardened." She argued that while TikTok user data was stored in data centers outside China, "some limited employee access" to the information from within China was necessary "to support our global community."
At the same time, the spokeswoman insisted that "we have never been asked to provide TikTok user data to the Chinese government and have never provided any data to it."
How TikTok got so big
The app's rapid ascent is unprecedented in the history of the internet. Within a few years, it rose from a niche app for lip-synching kids to one of the world's leading social media platforms, which users increasingly turn to for running search queries or following the news.
In 2018, ByteDance launched TikTok, which is modeled after its Chinese app Douyin, on the global market. In September 2021, the platform announced it had reached a billion active monthly users — a milestone that it took Facebook over eight years to reach. Download statistics suggest the number has kept growing since. TikTok does not provide information about its current number of users, citing company policy.
The secret sauce of the app's success, analysts agree, is TikTok's "For You" page — an individualized stream of videos that looks different for every user. It starts automatically as soon as the app is opened, and it analyzes everything that grabs the attention of users, such as how long they watch a clip before swiping to the next one. That is how over time, the software learns more and more about them and adapts the videos they see to their interests.
"At the end of the day, the algorithm of the 'For You' page has a fairly obvious objective," said Martin Degeling of Berlin-based think tank Stiftung Neue Verantwortung, who has analyzed TikTok's recommendation system. "It's about estimating what will pique the interest of users at exactly that moment and keep them on the platform for as long as possible."
Can TikTok be hijacked?
As users increasingly use the app as a source of news — with major media outlets including DW posting regularly on the platform — critics warn that its powerful algorithm could be abused to deliberately spread disinformation.
US officials like FBI director Chris Wray have warned specifically that the government in Beijing could "manipulate content" on the app to sway public opinion or sow social unrest abroad.
"The danger that TikTok is being used to deliberately spread disinformation is real," according to researcher Degeling, but he does "not consider it to be significantly greater than on other social media platforms."
TikTok's spokeswoman rejected the accusations, arguing that the platform was striving "to proactively limit the spread of misleading information." She pointed to partnerships with fact-checking organizations and a new initiative that now alerts users when videos are uploaded by "accounts run by entities whose editorial output or decision-making process is subject to control or influence by a government."
Is there a 'TikTok brain'?
And then there's the question of what impact the use of the app could have on the mental health of its predominantly young users. In the US, for instance, over two-thirds of all teenagers use the app, according to a 2022 study by the Pew Research Center think tank.
Some health-care experts have warned that TikTok's design promotes addictive behavior. Others have said that too much time spent on the app could impact cognitive abilities by lowering attention spans or even triggering anxiety or depression — a phenomenon that has already been labeled "TikTok brain." Against that backdrop, China has passed rules that limit the use of TikTok equivalent Douyin for children under the age of 14 to 40 minutes per day.
But so far, there is not enough scientific evidence, according to Philipp Lorenz-Spreen, a research scientist at Berlin-based Max Planck Institute for Human Development.
"We simply do not know, yet, what TikTok does to the psychology and behavior of its users," he told DW.
"TikTok is a new platform, and there is no historical precedent we could learn from," he said. At the same time, he added, TikTok "makes it difficult for researchers to investigate its impact because it only gives them little access to its data."
Regulation looming
In the European Union, at least, that could change when new laws kick in this fall and early next year. They will force particularly large social platforms to, among other things, provide EU-vetted researchers with information about their inner workings. The EU has not specified yet if it will count TikTok among those large platforms, but it is widely expected to do so.
Meanwhile, US lawmakers in the House of Representatives are holding a vote this month on a bill aimed at banning the app. If passed, it could give President Biden's White House the legal means to outlaw the platform across the country over national security concerns.
TikTok is trying to prevent that from happening. ByteDance's lobbyists have been swarming the offices of lawmakers from Washington DC to Brussels to convince them to tone down upcoming regulation. Simultaneously, TikTok's chief executive, Shou Zi Chew, has been touring world capitals to meet with political decision-makers.
This charm initiative comes after years of TikTok trying to push the limits of how it collects and processes user data, said privacy expert Masse from Access Now. At the same time, she pointed out that harvesting masses of data has long become common practice with large-scale social media platforms.
"The fact that we still have questions about TikTok is kind of a sad common industry standard," she said. That is why, as they are monitoring TikTok, governments should not lose sight of what other platforms such as US-based Instagram are doing, she warned.
"It's fair that TikTok is at the eye of the storm, but it might also be convenient for other platforms to hide behind TikTok, while they are doing the same or similar practices," Masse said.
Edited by Rina Goldenberg
Author: Janosch Delcker