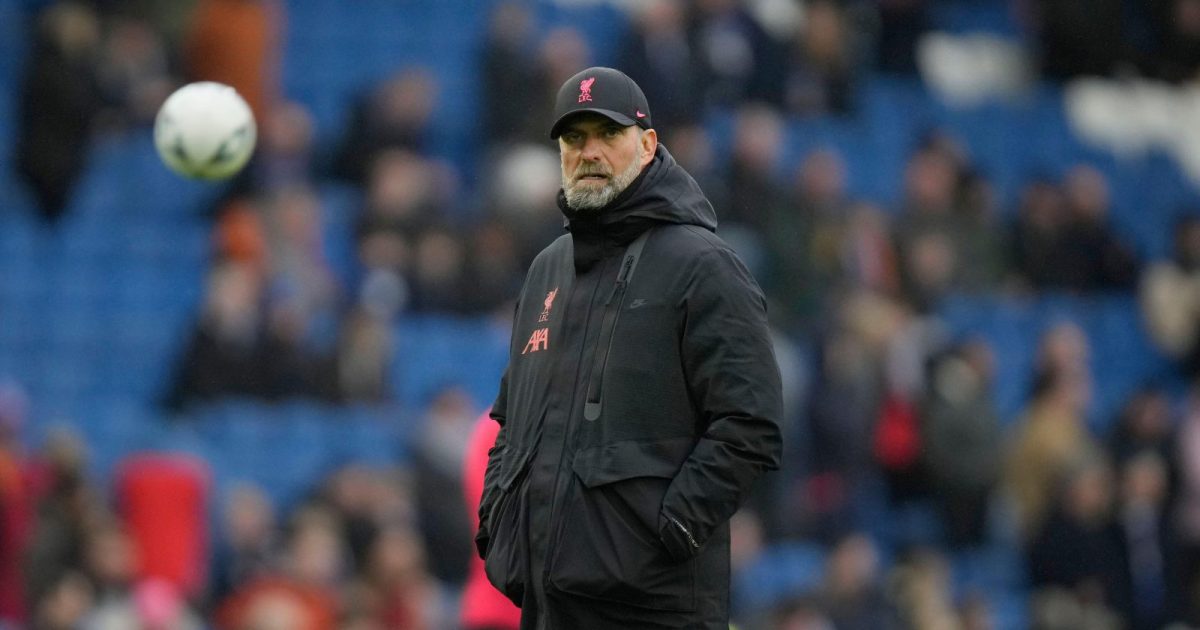 Liverpool boss Jurgen Klopp is baffled at how Chelsea's huge spending on players over the last two transfer windows is possible.
The Blues have spent €611.49m on transfers in the summer and January combined, according to Transfermarkt, with other clubs around Europe casting envious eyes towards Stamford Bridge.
Many fans are wondering how Chelsea are navigating Financial Fair Play procedures while spending such huge sums under Todd Boehly's new ownership.
And Liverpool boss Klopp, who spent around £40m on Cody Gakpo in the January transfer market, is struggling to understand how Chelsea can spend so much money.
Speaking in a pre-match press conference ahead of Liverpool's match against Wolves, Klopp said: "I'll say nothing without my lawyer! (laughs)
"I don't understand this part of the business, what can you do or not do. It is big amounts, the players are all good players.
"I don't understand how it is possible, but it is not my job to explain."
On whether he took comfort in Liverpool's performance against Brighton last weekend despite losing, Klopp replied: "We want to win games and that felt possible, which is good.
"It didn't feel possible in the last game at Brighton. We shouldn't have lost, but did. We made steps in the right direction but conceded that goal, and the way we did that was not cool."
On the form of Mohamed Salah, Klopp added: "All strikers go through these moments. Strikers benefit from patterns and we've had to make changes. When you don't score for a while you might not be 100% confident but I have no problem with his desire to do it,"
On facing Wolves for the third time in a few weeks, Klopp continued: "We've played teams close together in different competitions before. It happens quite frequently.
"We know each other better now; they have been working longer with the manager. All the games have been very competitive."
And Klopp also provided an update on the latest injury situation, he said: "It is looking better, generally. Diogo Jota had a full session with the team this week, but then he had a rehab session. That was part of the plan, he'll be back in full training next week.
"Bobby [Firmino] is getting closer, very good obviously. Luis [Diaz] is running now, but Ibou [Konate] is out. Virgil [van Dijk] will train next week but he is not ready.
"Ibou has a muscle injury. The changes in defence are not cool, you want to make changes with rotation, but Joel [Matip] and Joe [Gomez] have played together before."
READ MORE: Big Weekend: Dyche's Everton v Arsenal, Chelsea, Jurgen Klopp, Son Heung-min, Milan derby